John Einarson
John Einarson is a respected music history writer with several titles published worldwide including the best-selling biography Neil Young: Don't Be Denied (Quarry Press, Omnibus Press), A Journey Through The Past (Sonnentanz-Verlag, Germany), Magic Carpet Ride with John Kay on heavy rock pioneers Steppenwolf, and American Woman, charting the career of North American pop hitmakers The Guess Who (both for Quarry Press-Canada, distributed by InBook-USA). An acknowledged expert on Neil Young and the Buffalo Springfield, he has consulted on several related books and is one of only a handful of writers to interview the reclusive Young in depth on his early career. John has written for both radio and television and hosted his own series on Canadian rock music history for CBC. In addition, he has published over seventy articles in such noted music magazines as Goldmine, Record Collector, Mojo, and Rock Express.
Richie Furay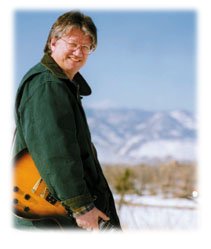 As a founding member of the Buffalo Springfield,
Richie Furay
lived its ups and downs. Frequently at the center of the storm between warring factions and striving to hold things together through his easy-going personality and calming manner, Richie offers a unique glimpse into a phenomenally talented group. His thoughtful and honest insights into the various members presents a colorful behind the scenes look at several of rock music's key personalities. As the focal point of the thriving LA music scene of the latter sixties, the Buffalo Springfield was in a unique position, with Richie as a keen observer of the era and all its trappings. Richie remains a well-respected member of the rock music fraternity. His pivotal role in the Buffalo Springfield and the esteem in which he is held by his former band mates lends further credibility to the official Buffalo Springfield story.
To these two amazing and very talented people, we here at samand leila, owe a massive debt. Without The Book, we couldn't have even begun to think about beginning this site. John, thanks for all your written works, they are insights into the various aspects of the worlds of music, without, as many do, degenerating into the sordid and the sensational.
Richie, the music still sounds incredible after all these years. Despite all the differences of personality with Buffalo Springfield, it somehow all worked, to the ears of these listeners, anyway. Thanks, man, it was, and still is a wonderful trip
Love and Mercy