Up and Down The Highway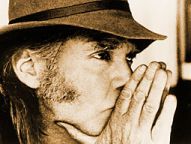 Neil Young was born November 12, 1945 in Toronto, Ontario to Rassy and
Scott Young
. As a youth, he survived diabetes, polio, epilepsy and the divorce of his parents. His father was a highly respected sportswriter for The Toronto Telegram and The Globe and Mail, and has authored several books, including Neil & Me, a 1984 title covering his relationship with his musician son.
In 1960, Neil moved with his mother to Winnipeg, Manitoba. It was there that music first became the driving force in his life. After switching from ukulele to guitar, he was in a succession of Winnipeg-based bands, including The Jades, The Esquires, The Classics and Neil Young & The Squires. Initially an
instrumental band in the mold of The Shadows, The Squires eventually became more of a folk-rock group. Several early Neil originals from this era, including "Ain't It The Truth" and "Find Another Shoulder," would be resurrected years later with the Bluenotes. From early 1963 to mid- 1965, The Squires performed regularly at clubs and dance halls in Manitoba and Ontario. At a club in Fort William, Ontario in '65, The Squires crossed paths with an American folk-rock band called The Company, which featured a singer/guitarist named Stephen Stills. Young and Stills became fast friends but soon lost track of one another as The Squires disbanded in the summer of '65.
In search of fresh opportunities, Young and ex-Mynah Birds bassist Bruce Palmer packed most of their worldly possessions into Young's car (a black hearse!) and drove from Toronto to Los Angeles. On Sunset Boulevard in Hollywood, the hearse was spotted in traffic by Stills and singer/guitarist Richie Furay (who previously met Young in New York and had come west a short time earlier.) The four musicians huddled in a supermarket parking lot and immediately talked of
forming a band. With the addition of drummer Dewey Martin, the Buffalo Springfield was born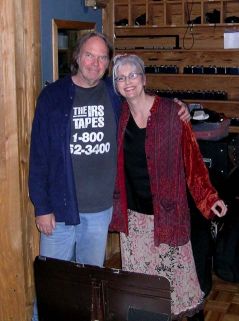 the Neil Young page
on our Prairie Dog Guide:
the view from Manitoba website
a Neil Young mailing list, maintained
by the Human Highway community.

our tribute to Neil's
loosely linked
The Harvest Trilogy.
Harvest, Harvest Moon
and Prairie Wind
founded in 1986
a founding group of two parents
(Pegi Young and James Forderer)
plus a speech-language pathologist
(Dr. Marilyn Buzolich) developed a vision
That vision became the Bridge School
an almost complete document
of Neil Young's music
a Neil Young Archives,
with all manner of good
things inside
area Neil Young grew up in